Kid's Page
Welcome to the Milan Fire Department's Kids Page!! On this page you will have fun and learn some important lessons about how to stay safe.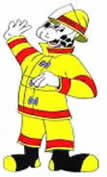 Click HERE to go to Sparky the Fire Dog's site! Sparky has a lot of fun games and activities that teach you about safety. You can also learn how Sparky became such a famous fire dog!

Click HERE to go to the U.S. Fire Administration for Kids' site! You can find many fun activities and learn important safety tips to keep you safe!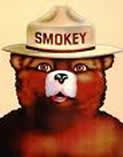 Click HERE to go to Smokey the Bear's site to find out all about him! Remember "Only YOU can prevent forest fires."